1/ Installation
Once the download is complete, launch the executable file and follow the instructions. Check the recap statement and click "install".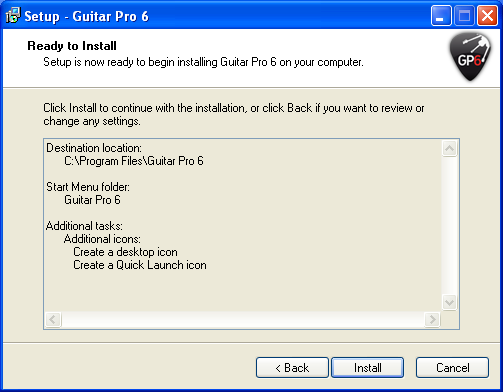 Near the end of the installation, a "Microsoft Visual C++ 2005 Redistribuable" window will come up. It is vital that you do install that component for Guitar Pro 6 to run smoothly. Do not close that window!
2/ Activation
Then launch Guitar Pro 6. The activation window comes up.
Type in the license information that you have received from Arobas Music, and click OK after you have read the End User License Agreement.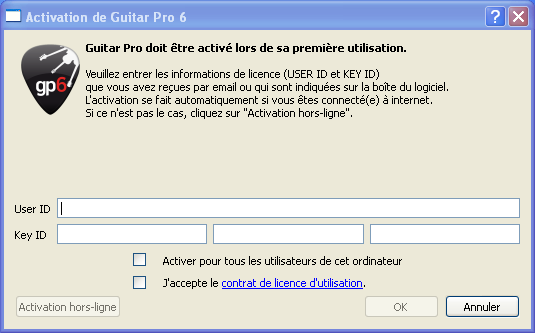 If everything has gone right, the following window comes up. Congratulations, you have successfully installed and activated Guitar Pro 6!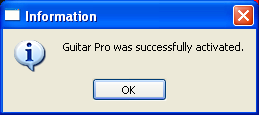 In case your numbers have been mistyped, the following window comes up. Please make sure that you have correctly typed in your license information.

If your computer has failed to connect to the activation server, the following message appears:
Adjust your firewall settings and try again.