Browsing and opening files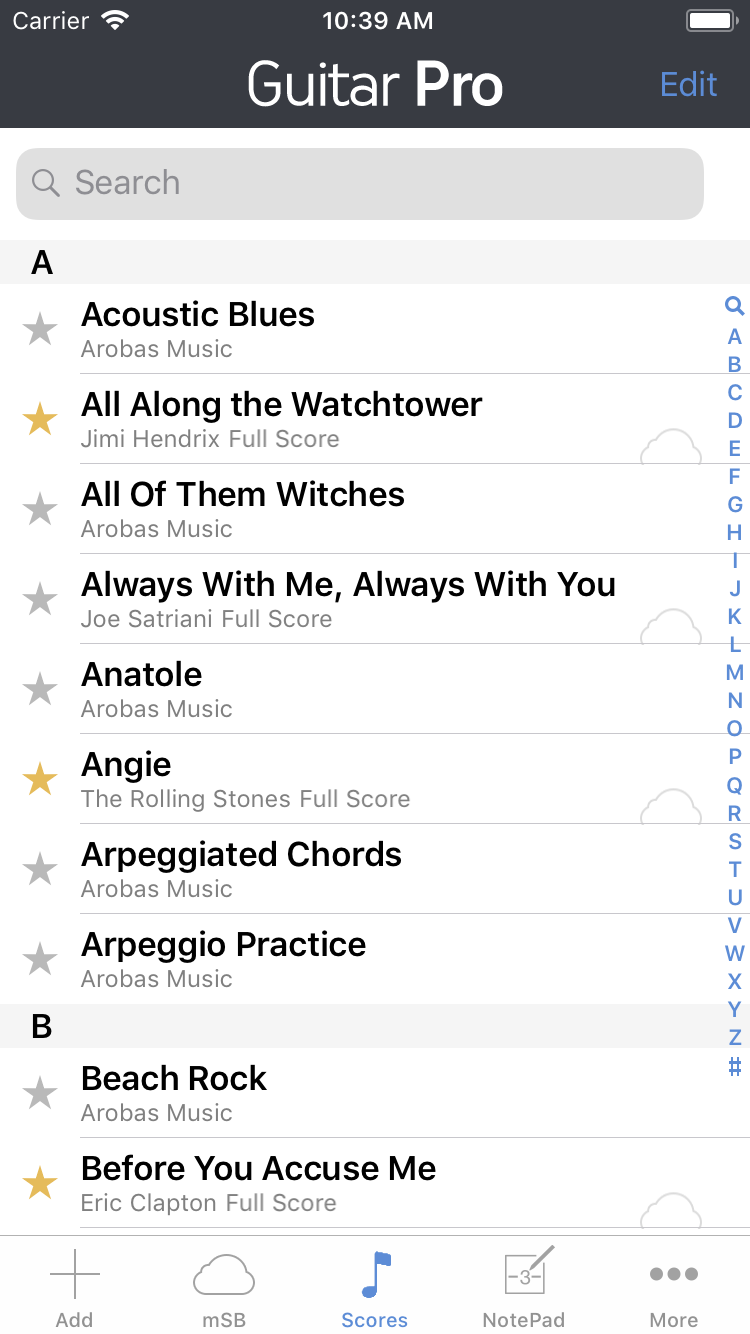 The following icons will let you access all of the files you already own.
Several options are available for presentation:
by artists
by favorites
by albums
by addition history
by opening history
INFO
scroll your list downward to access the search bar.
Reading the score
Once you have opened a file, discover your playback interface.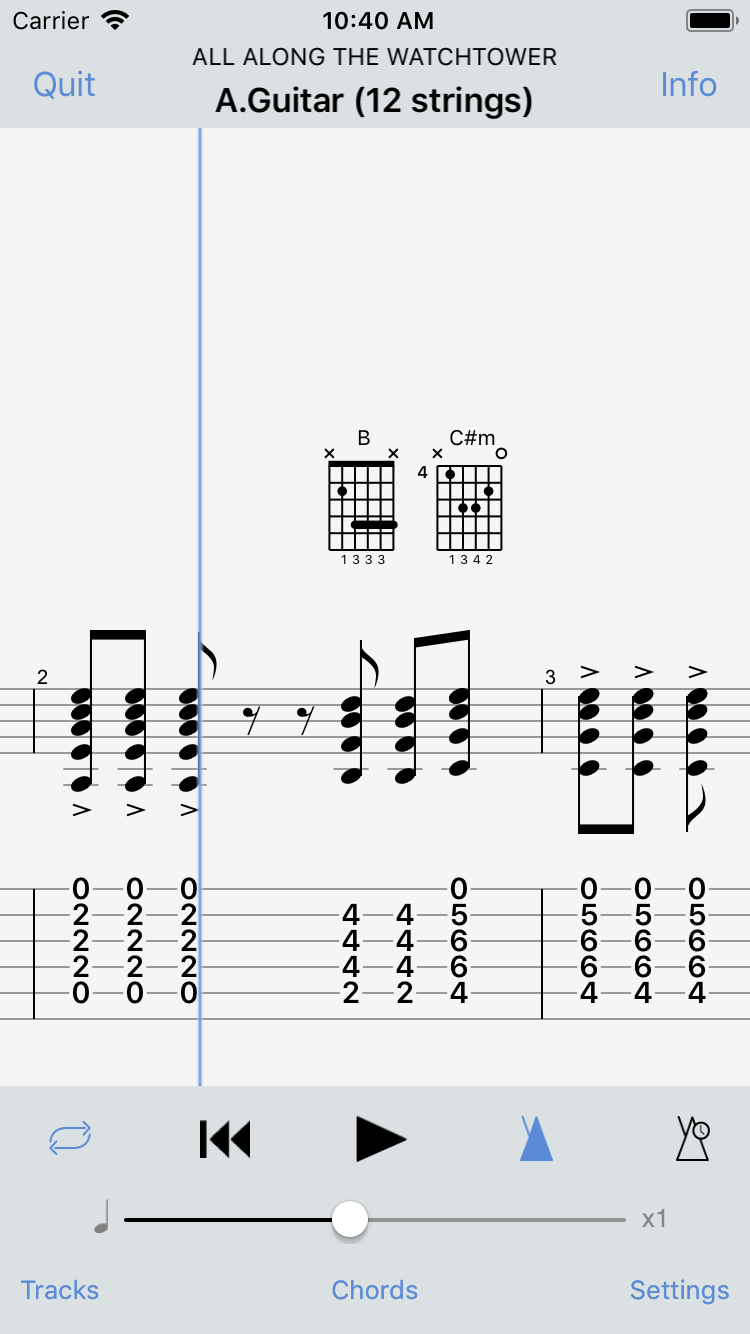 From this page you can easily access to the following menus:
information
tracks
settings
chords
INFO
to go back to the song list menu, click on "Quit".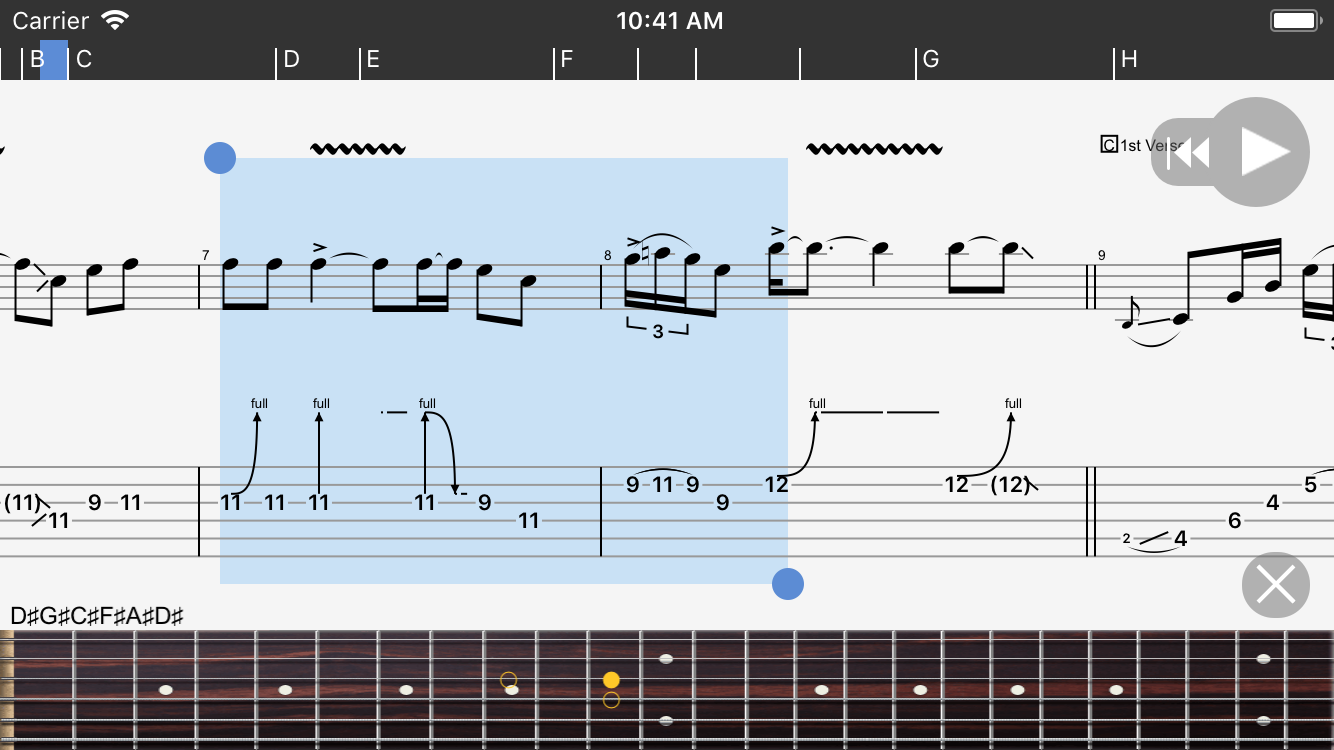 Plus access to the:
play
repeat
metronom and countdown features
INFO
You can create loops and work on difficult sections, by selecting and then pressing lengthily on the zone you wish to play in loops.