Overview :
Lear how to create a drum track in Guitar Pro 6.
Steps :
Drums edition has never been easier with Guitar Pro 6.
First of all create your drum track from the "track" pane.
Then access the drums keyboard shortcut from the "view" pane.
This window will allow you to easily choose which element you want to add to your track.
Use this window as a dashboard to create your drum track.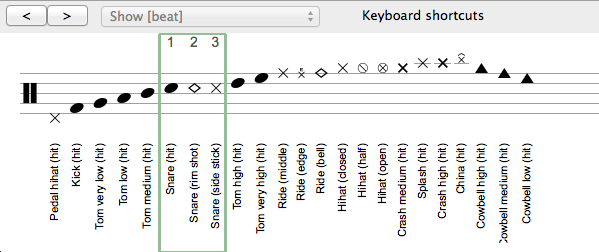 INFO
For more explanations about drums edition do not hesitate to consult this tutorial video.