You can import new files into the app in two different ways:
By copying files into the application :
From a computer
Connect your phone to the same Wi-Fi network that your computer is on
On the Home screen of the application, click on "Add" (push the "Options" button of your phone)
On your computer, open your web navigator
Type the Internet address (http://...) appearing on your phone's screen into the address bar

Your navigator will display a management interface in which you can:

drag-and-drop a file onto the Upload box to release that file online
delete files by selecting them, then clicking on "Delete files" at the bottom of the page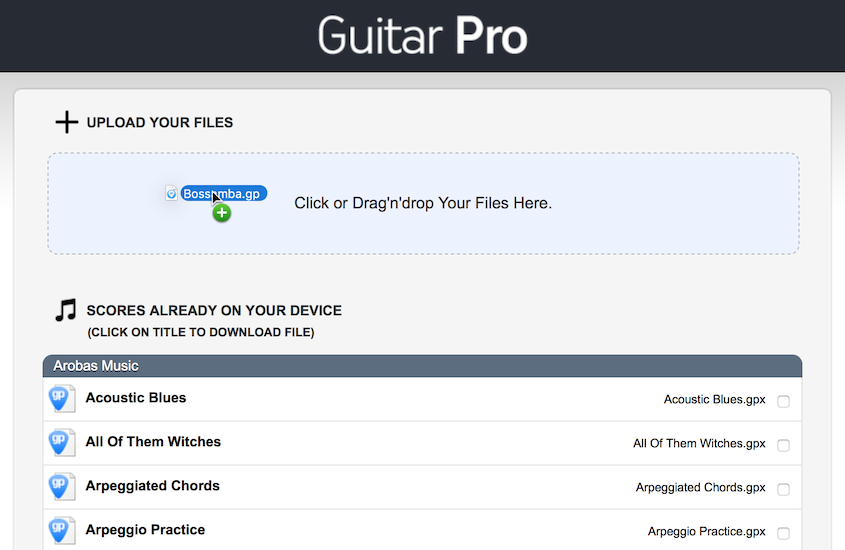 From the "Files" index in the Guitar Pro Tab Player app
Click on the "Files" tab to browse then open any of the music scores available on your phone. The files selected will be copied into the app's library, then opened.
By using the phone as a USB drive
Plug your phone or your tablet as a USB drive into your computer to import tabs. Make sure you do place the music scores into the Documents/GuitarPro directory of your device.
Info: if you delete the Guitar Pro application it won't delete your files, these ones will remain and you will be able to recover them when you will reinstall your application.