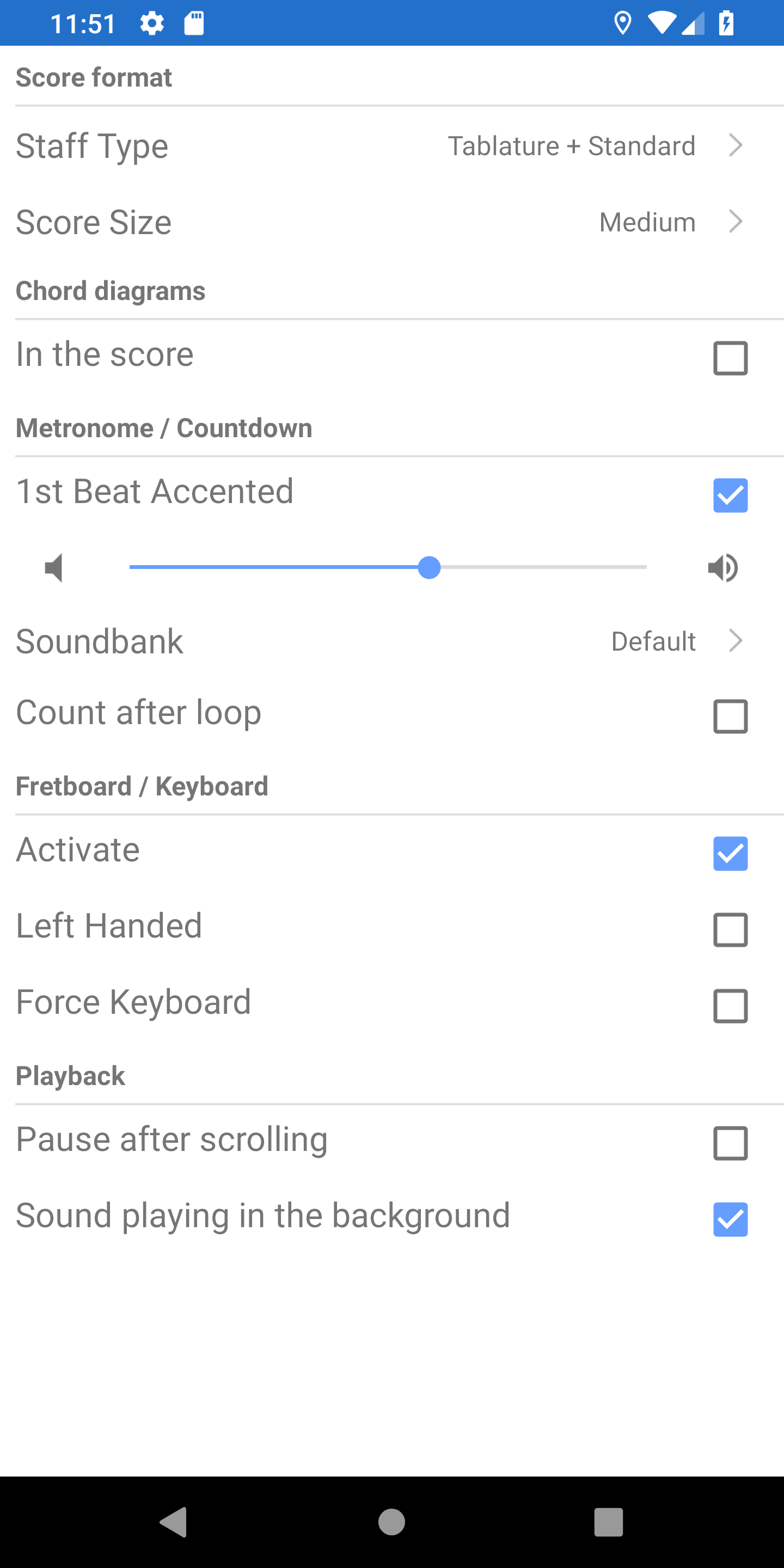 SETTINGS MENU
> Notation mode: display standard or tablature notation, together or separately; or choose to view the score in Slash-notation mode.


> Size of the score: set the size of your music score according to your needs.
The size adapts to the orientation of your phone and to the content of the music score.

> Managing the metronome and countdown: to play in time, activate the metronome or the countdown. You can also adjust the volume and change the soundbank of the metronome.
The application lets you either display or hide the fretboard or keyboard below the score.

Info: Leftys have not been forgotten!
Either the keyboard or the fretboard will be displayed, depending on the instrument used for the current track. You do, however, have the possibility to force the keyboard to be displayed for guitar/bass tracks.
By default, playback stops at the end of the song. Activate the loop for continuous playback.