Summary:
As soon as you open Guitar Pro 6 you hear a garbling sound during the introduction jingle. You can also hear this disturbing sound anytime you play one of your file from Guitar Pro 6.
Steps:
From Guitar Pro 6:
Go to the "sound" menu from Guitar Pro 6
Access "audio settings"
Make sure that "Apple Inc: Built-in Output" is selected
From your Mac computer:
Open the Finder
Go to "Applications" from the left bar
Go to Utilities
Select "Audio MIDI Setup"
From your soundcard settings, please make sure that 44100,0 Hz is set up as standard rate, as outlined in the pc below.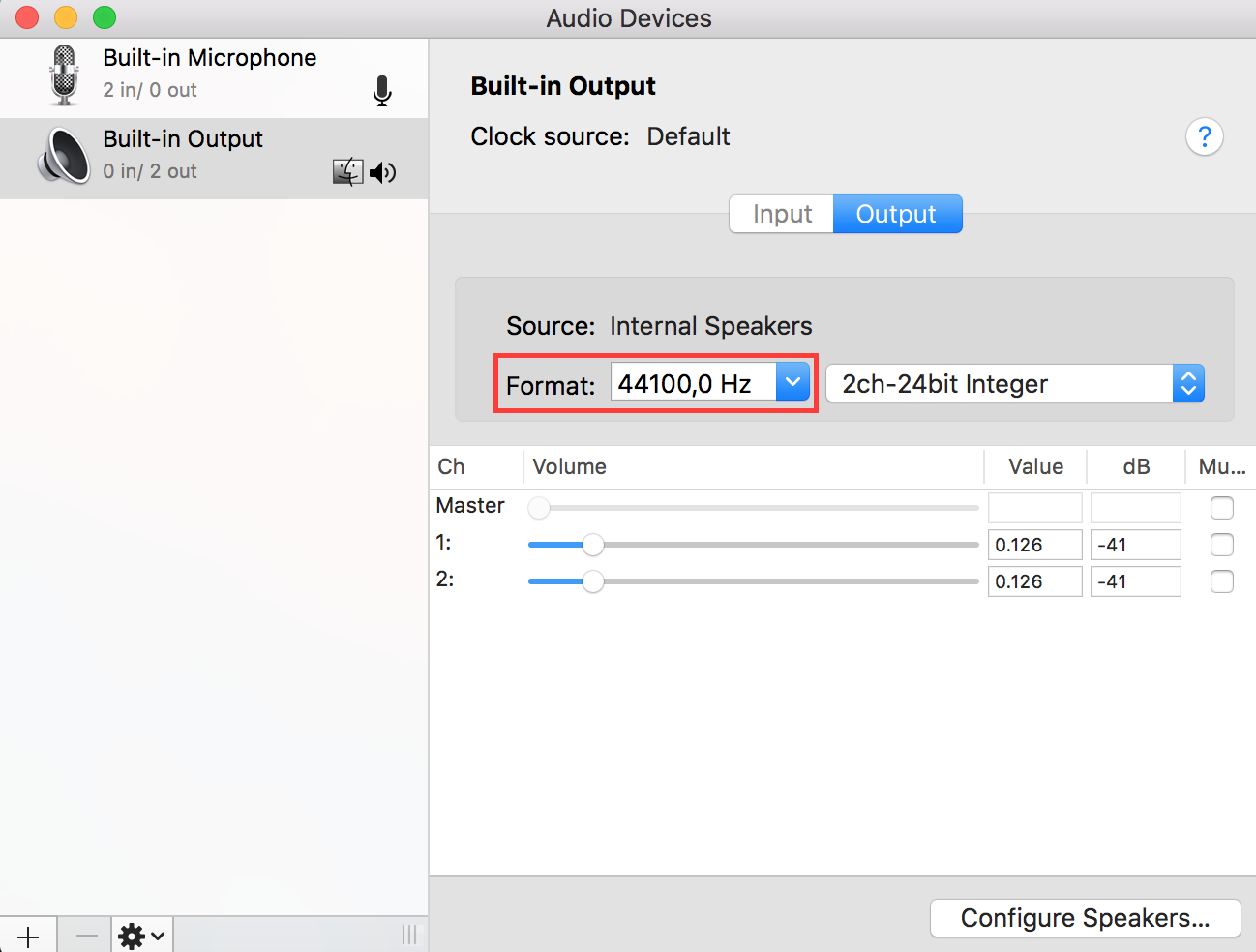 If you experience this behaviour using an external soundcard or external speakers, you can apply the same 44100,0 Hz rate. We invite you to consult your external soundcard notice for more information.
Guitar Pro 6 will work properly using your Mac built-in output.