It is now possible to access your mySongBook subscription from the Guitar Pro Mobile application for iOS.
Just make sure to update your application and install the latest version.
This option is available from version 1.9.
Open the Guitar Pro Mobile application for iOS
Select the Locations icon from the bottom of your screen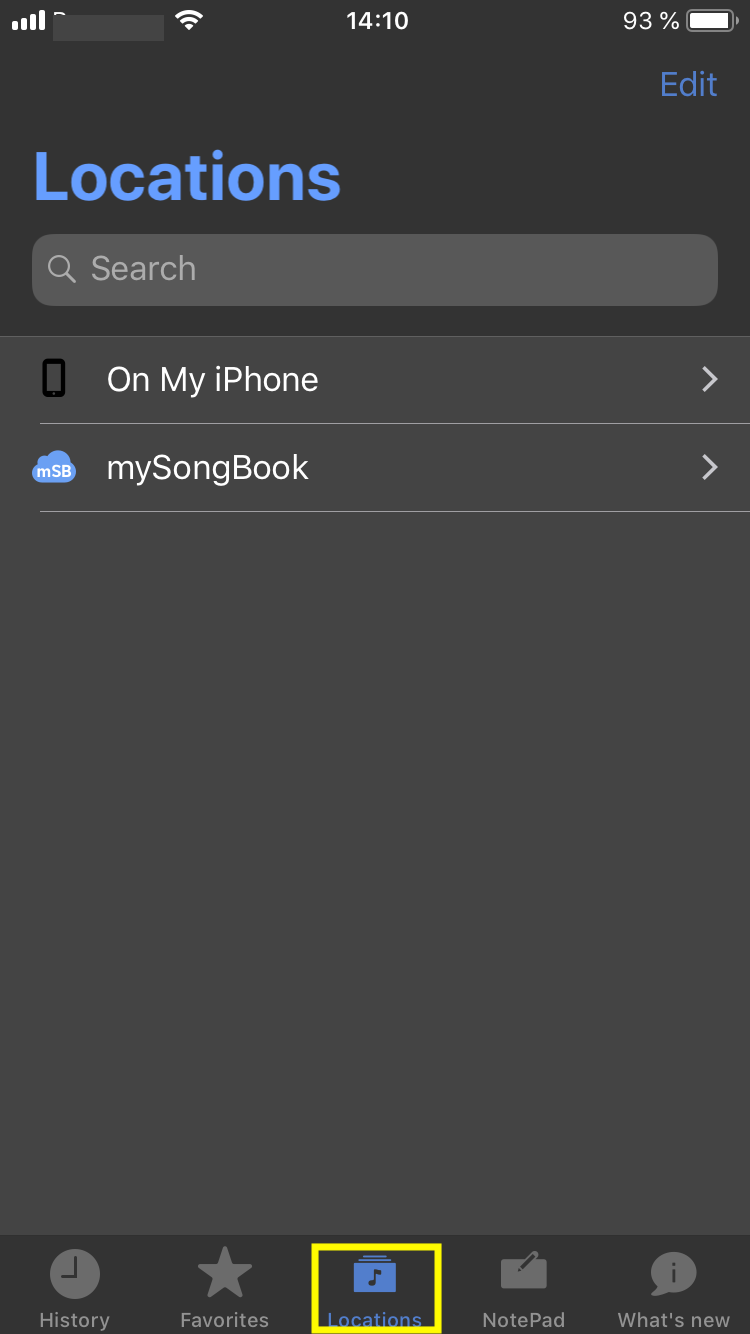 Connect to your mySongBook account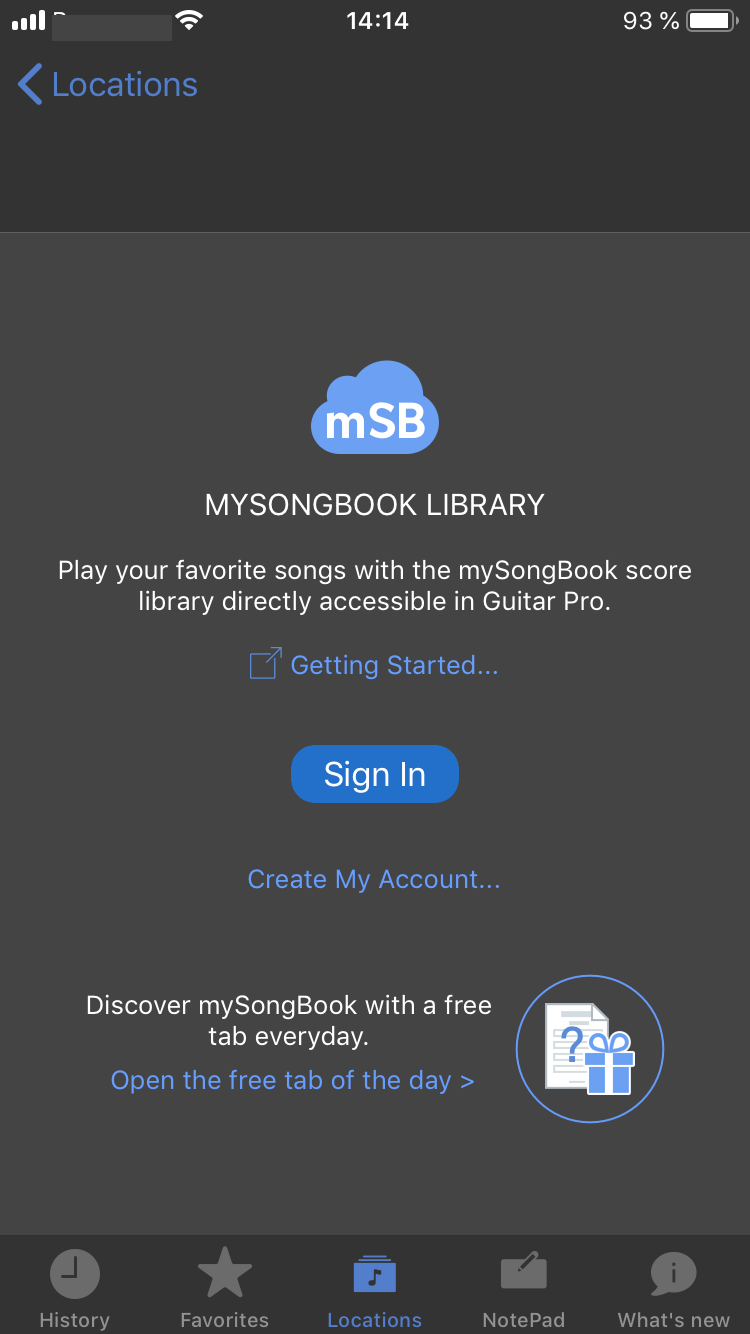 You can now access your favorites and purchased tabs, they will be listed from this window.
Use the Search bar, or the Artists, Albums, Songs section to browse the mySongBook catalog and open the tab of your choice.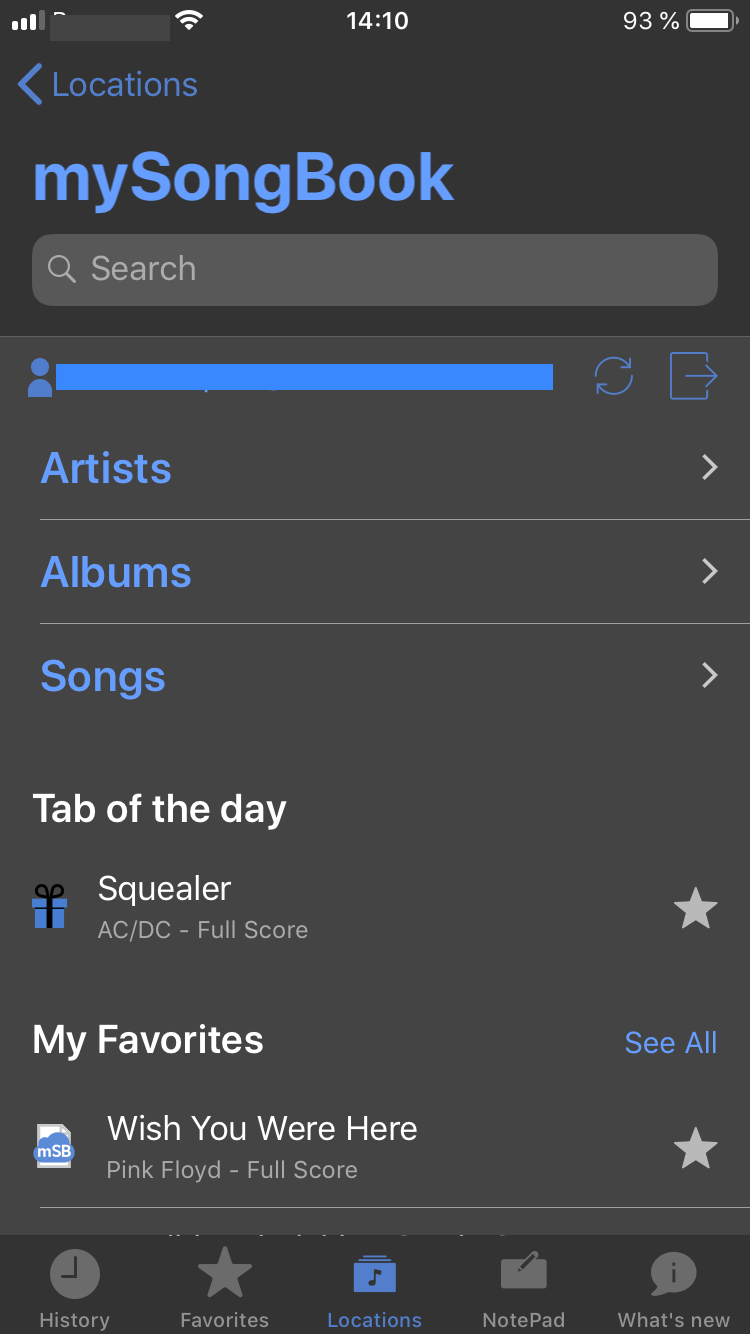 Remember that you can purchase a mySongBook subscription from any tab preview on the mySongBook website.