The edition is only possible from the NotePad feature in the Guitar Pro mobile application.
You can not edit files that you would have imported in the app.
Those files have to be edited first from Guitar Pro 7.6.
From this NotePad feature the edition is available for fretted instruments, in tablature notation and for one track only.
Create a new file
Select the NotePad option from the bottom of your screen.
Select New to create a new file or select one of your previously created file.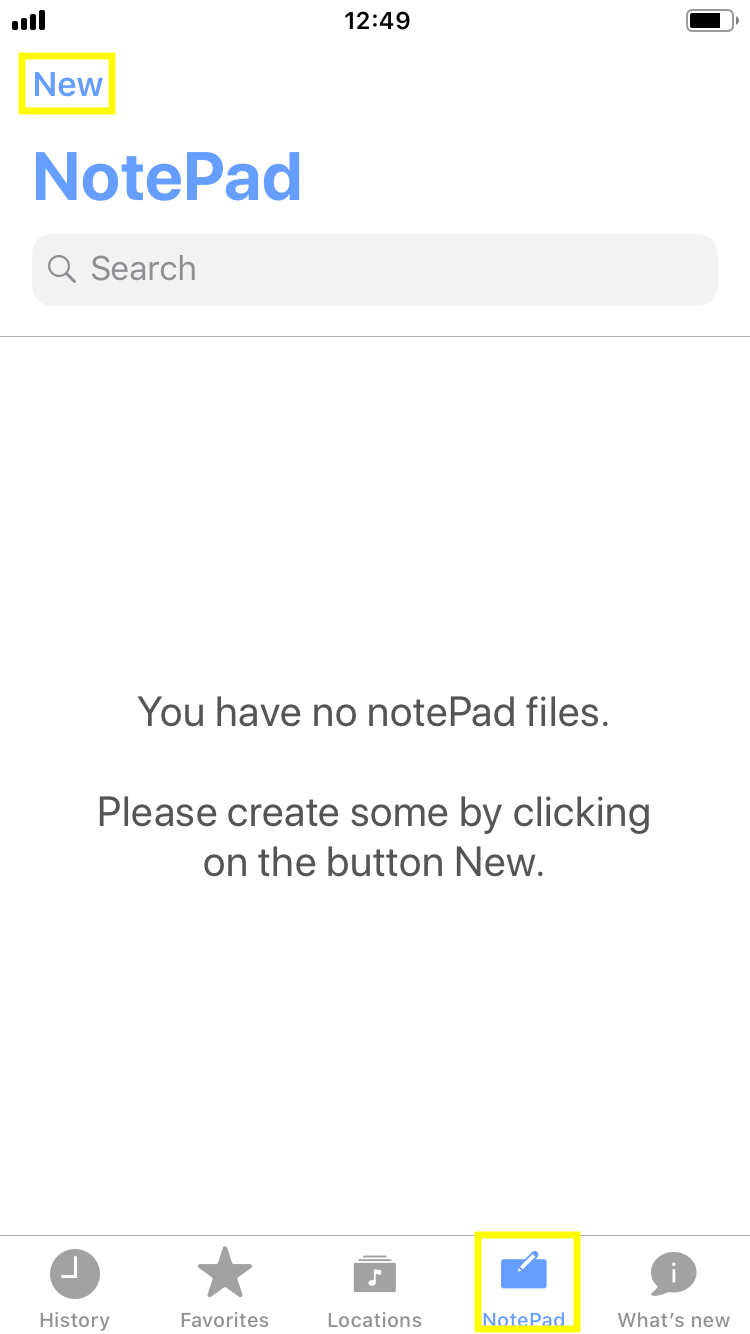 From the next window set up your:
Title
Instrument
Number of strings
Tuning
Tempo
Then select Create from the top right corner.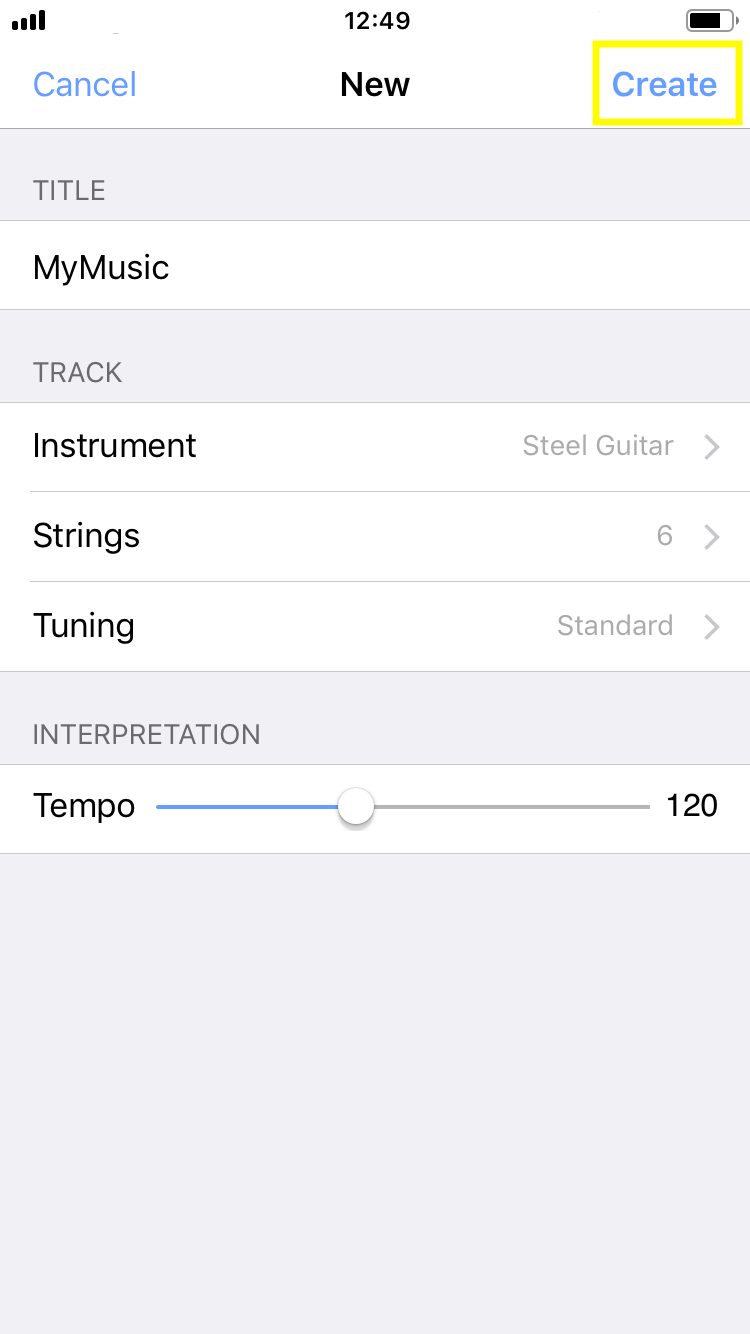 Edit your track
The main edition window opens.
The edition and navigation options are located from the bottom of the window, so as the metronome, count-in and loop features.
Access the Track Properties (1), Settings (2) and the Information and export (3) menus from the top right of your screen.
1/ Track properties
From this menu you have the possibility to:
Choose your instrument
Select your soundbank
Adjust the number of strings
Change your tuning
Set a capo
Set the interpretation options and the time signature:
Tempo
Auto let ring
Auto brush
Triplet feel 8th
Time signature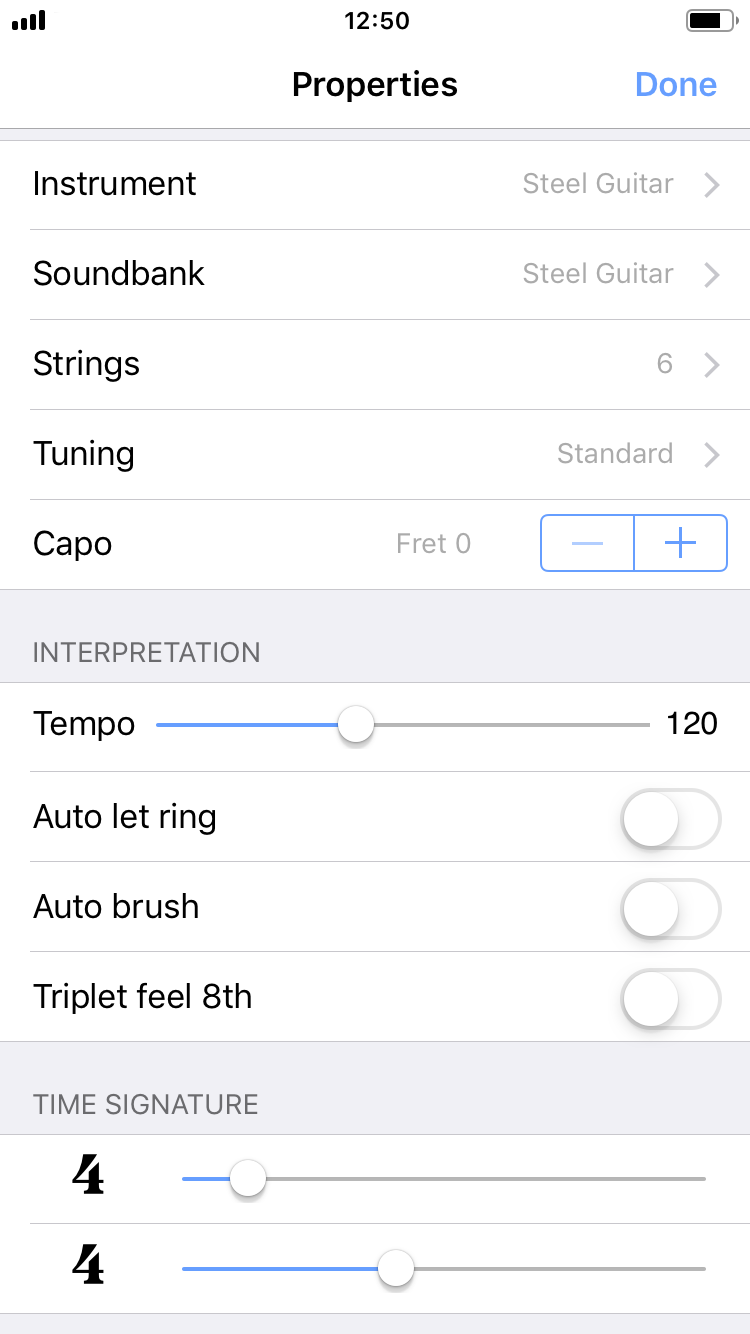 2/ Settings
Access and set up the Metronome, Playback and Interface preferences.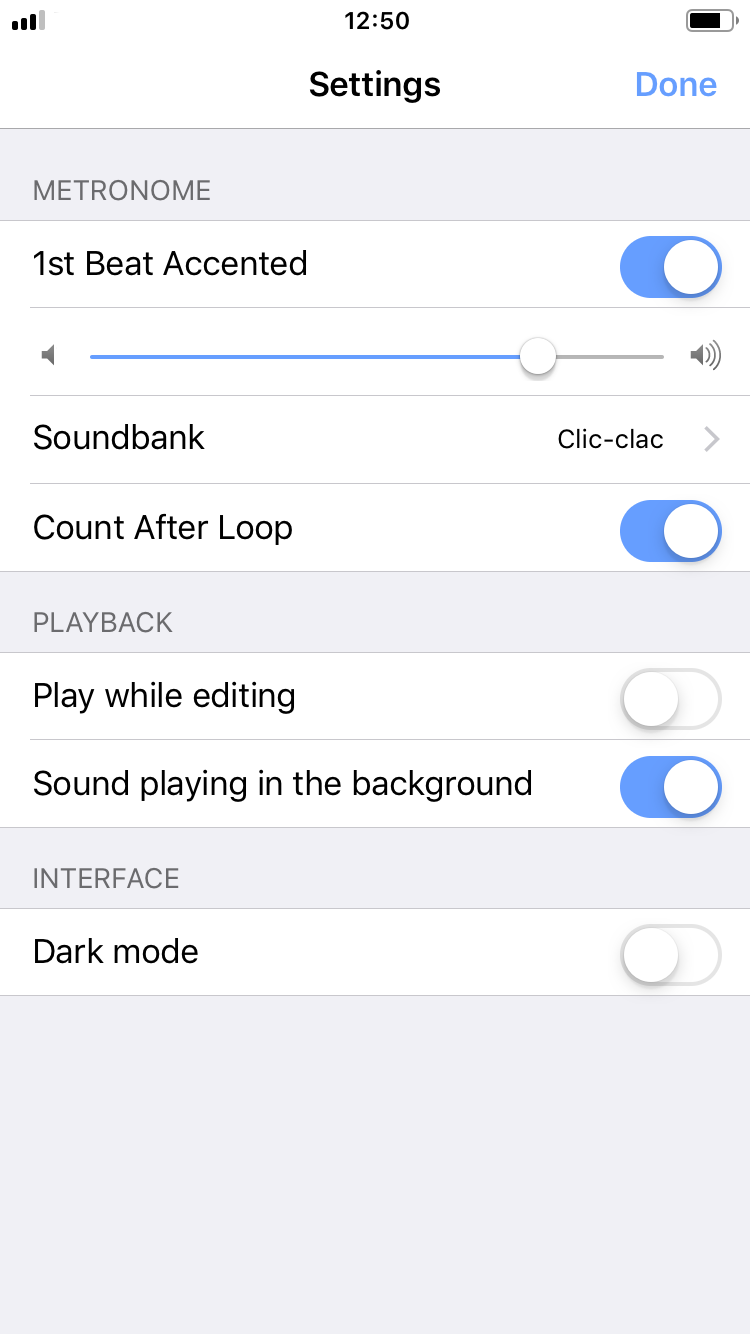 3/ Information menu
Access and set up your file information.
From this menu you also have the possibility to export your file as a .gp (Guitar Pro 7) or .gpx (Guitar Pro 6) file.
Once exported your file will be available from your files library, you can easily find it using the search bar.
You'll then be able to export it as detailed in this article.