To access and play your mySongBook tabs you can use Guitar Pro 8 as a free player.

Once installed on your computer, the Guitar Pro 8 free trial will last for 7 days.
During this period you will have access to all the Guitar Pro 8 features.

Once the trial expired you will have the possibility to either purchase a Guitar Pro 8 license to continue the full Guitar Pro experience, or keep using the program as a free mySongBook tabs player.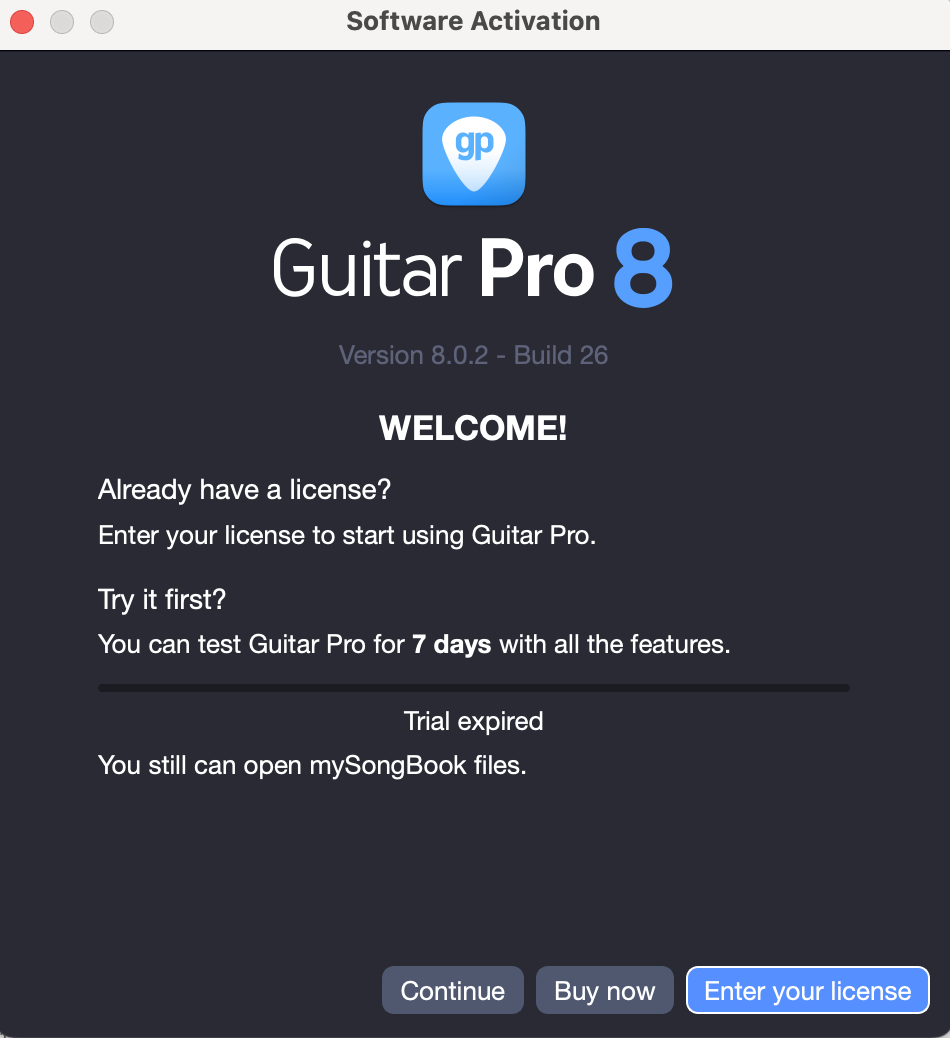 Simply select Continue or Try if your trial period is not over yet.

Download your player from this link.