1) Installation
Once your download is complete, open your .dmg file and drag-and-drop the GuitarPro icon into the Applications folder to install it.
2) Activation
When the application is first launched, your activation window pops up.
Type in the license information that you have received from Arobas Music, and click OK after you have read the End User License Agreement.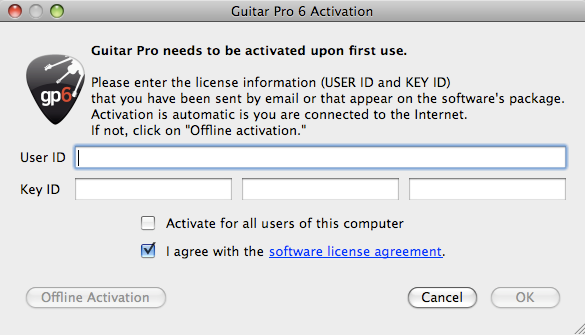 If everything has gone right, the following window comes up. Congratulations, you have successfully installed and activated Guitar Pro 6!
In case your numbers have been mistyped, the following window comes up. Please make sure that you have correctly typed in your license information.

If your computer has failed to connect to the activation server, the following message appears:
Adjust the settings of your firewall, and try again.